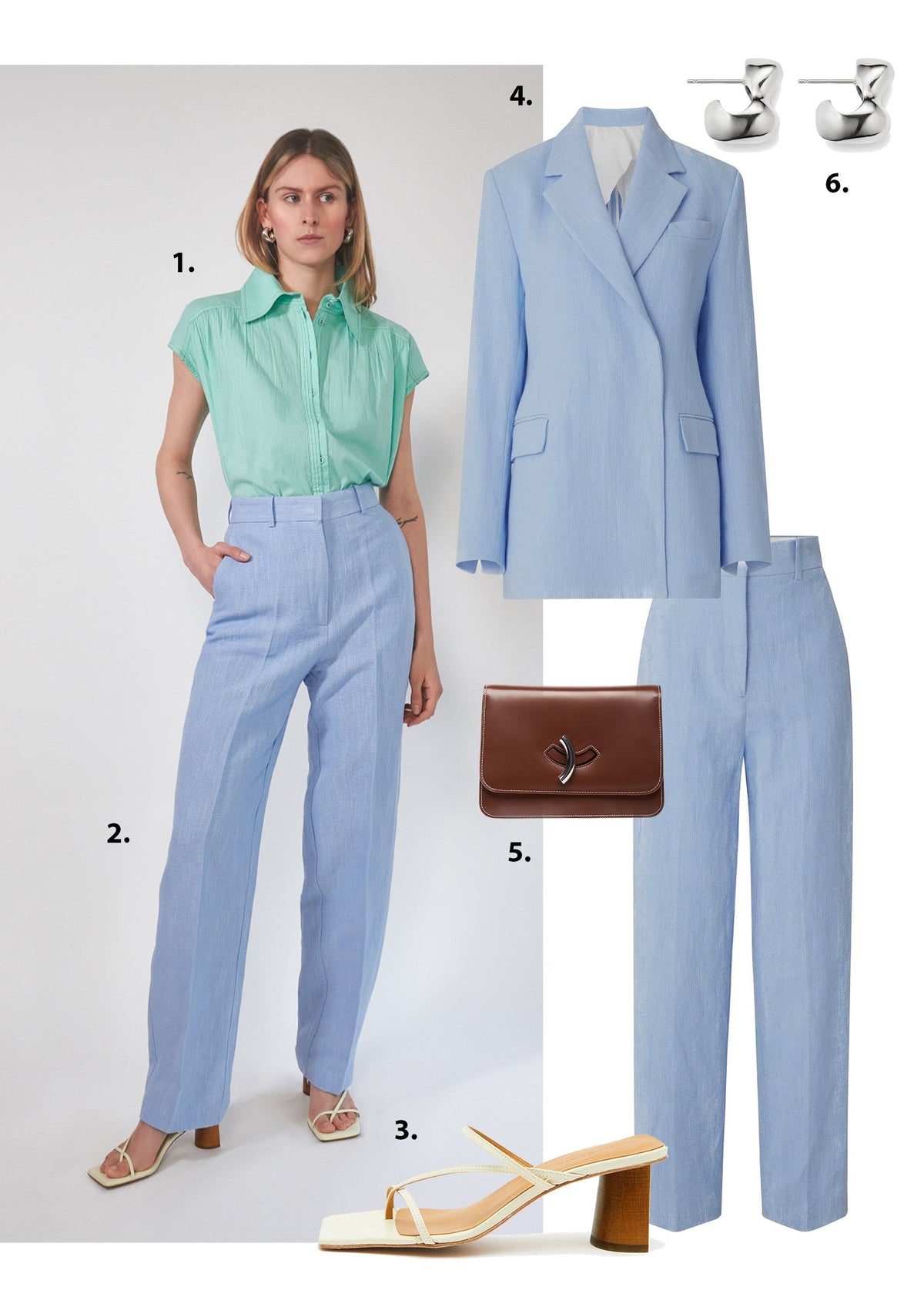 Spring into Action with Our Sleek and Modern Business Looks!
Frischer Schwung für Ihren Business-Look: Modern und Elegant in den Frühling!
Es hat eine Weile gedauert bis all unsere neuen Kollektionen eingetroffen sind aber nun ist ein Grossteil hier und es macht richtig gute Stimmung und Freude auf den kommenden Frühling und Sommer, die tollen Farben, Schnitte und Materialien in unserer Boutique. Als Erstes möchten wir Ihnen ein paar aussergewöhnlich gute Business Looks vorstellen. Wir lieben es minimalistisch und einfach total modern: schwarz, weiss, etwas Farbe und zeitlose, jedoch neue und interessante Schnitte. Wir haben ein paar aussergewöhnlich gute Blazer und Hosen von House of Dagmar aus innovativen Stoffen im Sortiment und ein paar absolute Stand-Out-Teile von unserem neuen label Anna Quan aus Australien. Anna erobert, nach nun 10 Jahren im Business, mit ihren coolen, Blazer, Shirts und Kleidern, die Welt und ist bei fast allen wichtigen Retailern, welche die Mode auf dieser Welt vorantreiben vertreten, und somit auch bei uns in Zürich ;). Wir lieben unter anderem ihre kurzarm Blazer. Einfach richtig gute Teile geschnitten in einer wunderbar leichten 100% Wolle und eine super alternative zu einem Blazer. Schauen Sie vorbei wir beraten Sie gerne!